2019 National Championship Special Awards
All-Stars
The top player in each round robin division is named an All-Star. Players must compete in at least 3 of their team's 5 games to be eligible. The All-Stars are the top players by average points scored per game. Honda awards their institutions an additional $1,000 grant.
Division

Player

HBCU

Points Per Game

Burroughs
Malcolm Brown
North Carolina Central
60
Pollard
Cameron Hyman
Morehouse
56
Randolph
Jessika Agyepong
Spelman
56
Micheaux
Aris Fulton
Hampton
52
Jones
Kelvin Wells
Southern-Baton Rouge
50
Washington
Meghan Sowersby
(tie)
Mya Green
(tie)
Robert Henderson
Cheyney
(tie)
Tuskegee
(tie)
Tuskegee
48
Bullard
David Reid
(tie)
Steeven Tabuada

Oakwood
(tie)
Bowie State
47.5
Crumpler
Cassondra Hanna
Fisk
46
Sportsperson
Named for one of the HCASC program's early volunteers, the Ernest C. Jones Sportsperson Award is awarded to the player voted by his or her peers to epitomize the spirit of fair play and support for their teammates and competitors.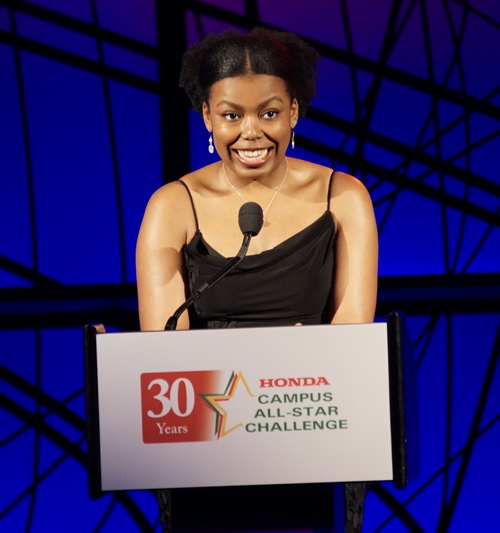 Ariana Benson, Spelman College
Captain and 4th year Player
Coach of the Year
The Coach of the Year is selected by the HCASC Staff and recognizes a Coach for their meritorious contributions to their team and to the Honda Campus All-Star Challenge program.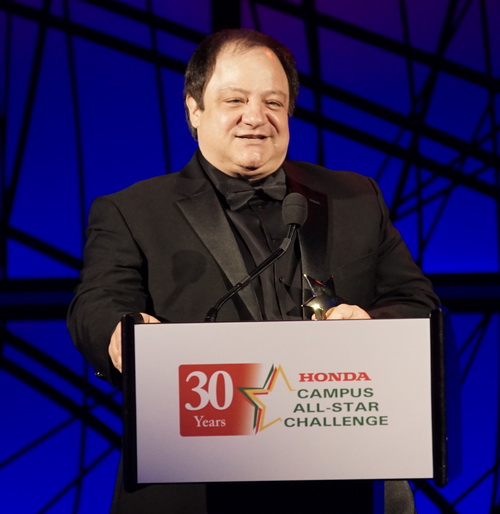 Daniel Bascelli, Spelman College
17 year Coach