Official HCASC Logo
Honda Campus All-Star Challenge has an official logo which must be used on all promotion materials and correspondence. It is available in a variety of formats, all easily resizable.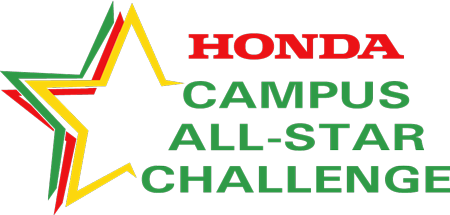 Click to download the logo files. Select "Save to disk" and specify the location on your hard drive where you wish to save the compressed zip file. To open the zip file, double click on it in Windows Explorer (Windows systems) or use stuffit to extract the contents (Mac systems):
Each zip file contains these formats:
EPS, JPG & PNG

In most cases, you will be best served by using the PNG format of the logo. If you are doing a banner, silkscreening or embroidery, an EPS will be required.
If you need additional support for logos, please email Tom Cunningham or call him at 800-388-2272 x105.
If you're not a graphics pro, we recommend using our pre-built templates.